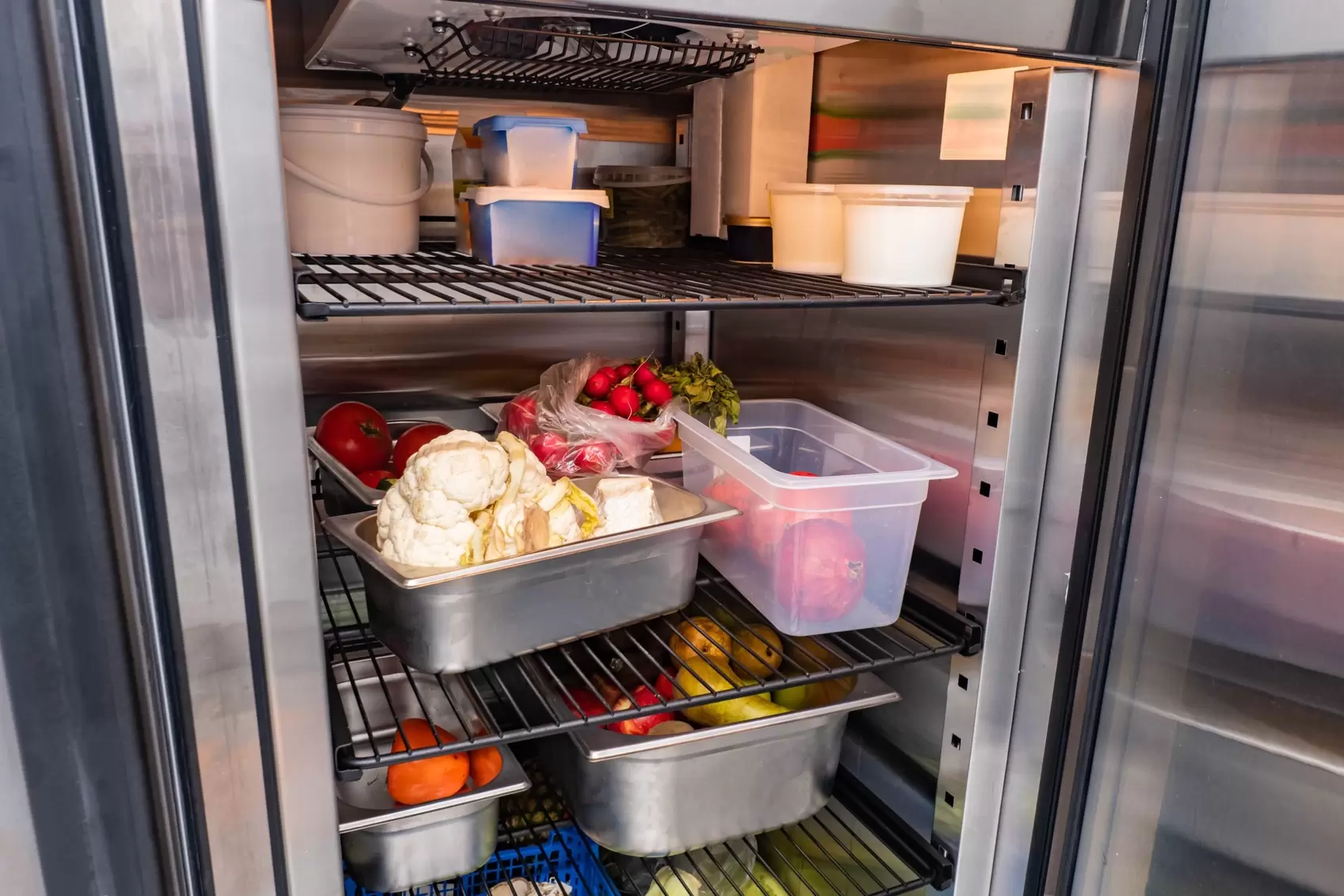 Know the Signs of Commercial Refrigerator Problems to Avoid Major Repairs
When your commercial refrigeration equipment is working as it should, it probably doesn't get much attention. It's important to be aware of the signs of pending problems, though, to keep minor issues from turning into big headaches. K&D Factory Service is here to help you spot common refrigeration issues so you can know when to call a professional for fast, affordable repairs and planned maintenance services! 
Top Refrigeration Issues That Might Be Solved With a Quick Fix
When you notice that your equipment is experiencing issues, the best thing you can do is act fast. If you're able to determine the cause of the problem, you may be able to remedy it without professional help. With proper maintenance and regular cleaning, you can help avoid many common issues.
Some of the top issues businesses run into include: 
Temperature fluctuations.

If the unit isn't properly cooling or maintaining the correct temperature, check that the thermostat is set correctly and calibrate it if needed. 
Blocked vents.

If your refrigerator isn't cooling properly, ensure that the vents are clean and clear of any obstructions that could restrict airflow. 
Improper door sealing.

If the refrigerator door is failing to close properly, clean the seals, check for damage, and test that the door is misaligned. 
Power issues.

If the refrigerator won't turn on, first check that the power cord is completely plugged in, the unit is turned on, and that a circuit breaker wasn't tripped. 

Lighting issues.

If the bulbs have burned out or aren't providing adequate lighting, replace the bulbs with those

recommended by your manufacturer

. 
K&D Factory Service is always happy to lend a professional helping hand when you run into commercial refrigeration issues. Before scheduling service, though, save time and money by checking common issues like dirty components, dead batteries in the thermostat, and the power source. 
Know When to Call a Professional 
If your refrigerator issue isn't solved by a quick fix, it may be time to schedule a professional repair. Our team has the tools and knowledge to quickly diagnose the issue and implement a lasting solution. We're authorized by hundreds of manufacturers to service and provide parts for their equipment. 
Some of the top refrigeration issues that require professional repair include: 
Compressor failure.

If the refrigerator isn't cooling properly or you notice loud, unusual sounds, there may be an issue with the compressors, caused by an electrical issue or motor burnout. 
Refrigerant leaks.

Worn-out valves, fittings, or coils as well as corrosion to refrigerant lines can lead to increased energy consumption and reduced cooling performance. 
Fan motor issues.

If you notice inadequate airflow or increased noise levels, the fan motor may be failing or experiencing belt issues. 
Drainage issues.

If you find ice in the drain pan or water buildup in the refrigerator, there may be a clog in the drain line that can lead to overheating. 
Ice buildup.

If frost and ice start to accumulate inside the refrigerator, and no one's left the door open, there may be an issue with the ventilation or door gaskets. 
K&D Will Get Things Running Again in No Time
When you run into an issue with your refrigerator, we know how important it is to get help fast. The bigger the issue, the more you need us. No matter the problem, we have you covered! Our certified team will arrive quickly and get right to work so you can get back to business. Whether you're unsure where the problem is coming from or simply need professional advice on the best steps to restore the unit, K&D is just a call away. 
We have multiple locations and service commercial cooking equipment all across Pennsylvania, New Jersey, Southern New York, Northern Maryland, and Delaware. 
Call us today at 717-236-9039 for fast commercial refrigeration repair you can trust!