Scheduled Maintenance for the Life of Your Equipment
Your commercial kitchen equipment is a big investment and a major factor in the success of your business. You want it to always be running in pristine condition. Schedule planned maintenance for your commercial kitchen equipment to cut down on needless downtime from unexpected repairs.
At K&D Factory Service, Inc., our planned maintenance visits can keep your equipment running at top performance while lengthening its lifespan. Our technicians are trained by the manufacturer to service all types of equipment.
Scheduling a visit from K&D Factory Service is the smartest thing you can do to prepare your restaurant for years of successful business.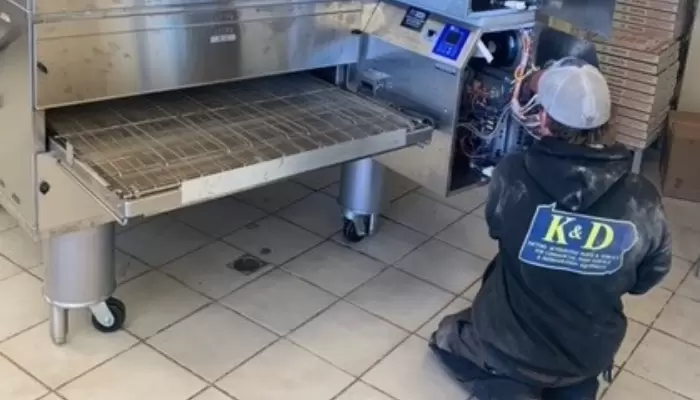 Planned Maintenance Agreements
Planned maintenance agreements prevent the need for costly repair bills and unexpected downtime of your equipment.
A planned maintenance agreement:
Identifies problems before they become a more costly repair bill.
Keeps equipment running smoothly and efficiently.
Lengthens the life of your equipment by years.
Your planned maintenance agreement will keep small problems from becoming larger problems that result in large repair bills and downtime for your equipment. What's more, your equipment will last longer and work better because it's properly and actively maintained.
What is preventive maintenance on commercial kitchen equipment?
Refrigeration units' condenser coils should be cleaned.
For storing various ingredients, a restaurant's refrigerators and freezers are essential. The performance of the device may be hampered if the condenser coil is greased or covered in dust.
Examine the hinges and door gaskets.
Check the door gaskets and hinges frequently on ovens and refrigerators. Gaskets that are dirty or damaged may allow heat or air to escape from the appliance, overtaxing the machinery. Use a clean cloth, warm water, and soap to remove any grease or debris once or twice a year.
Replace or clean your filters.
At the very least once every two months, you should clean the filters on your kitchen appliances. This holds true for all significant appliances, including ice makers, refrigerators, fryers, and ovens. Depending on the appliance, having too much dust or grease on the filters can obstruct water flow or proper air ventilation.
What is the useful life of commercial kitchen equipment?
The typical lifespan of any commercial kitchen equipment falls between 10 and 12 years, under optimal conditions. Only if the machine receives prompt assistance for commercial kitchen equipment repair is this true.
What are the benefits of a preventive maintenance plan for my commercial kitchen equipment?
As previously mentioned, maintaining your equipment on a regular basis provides a longer life span for the equipment. Even though you might not initially consider it, putting money into a program for preventative maintenance can keep the workplace safe. Gas or electricity are used by kitchen appliances to operate, and a problem could result in a fire. A PM program prevents such a scenario from occurring.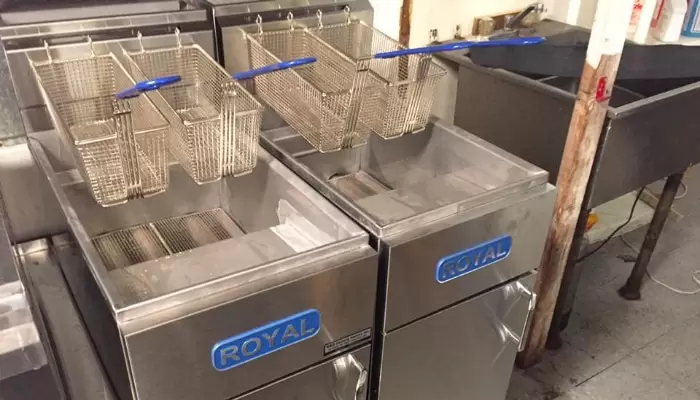 Schedule Maintenance By K&D Today
If you want to schedule regularly planned maintenance visits, call K&D today or contact us immediately. We'll work with you to schedule proper maintenance for your commercial cooking equipment.