Repair Your Refrigeration Equipment Today
Any disruption in refrigeration can cause the loss of crucial supplies in addition to presenting the risk of health code violation. When you rely on us for refrigeration equipment service our skilled refrigeration technicians are always a call away.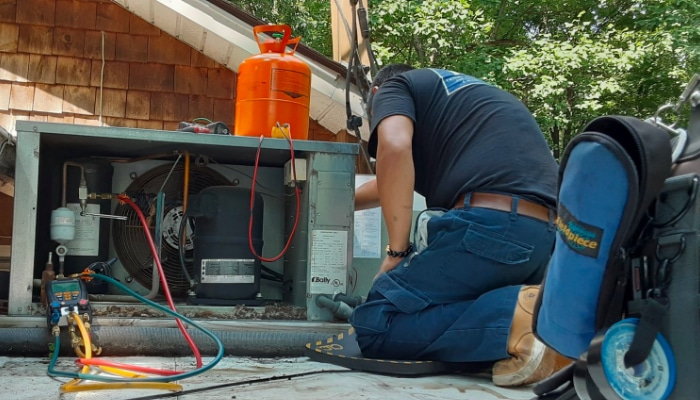 While your commercial refrigerators and coolers are protected by manufacturer warranties, those warranties are limited. When your refrigeration equipment is protected by K&D's refrigerator equipment service you can rest assured that if there are any mechanical issues our trained refrigeration technicians can get you back online fast. We also specialize in cleaning and sanitizing ice making equipment so you'll know your equipment is always ready and safe.
Why K&D
K&D Factory Service has been servicing commercial cooking and refrigeration equipment since 1945. We know our way around kitchen equipment and more importantly, we know the ins and outs of the industry. Our experienced technicians can offer your equipment unparalleled service and care.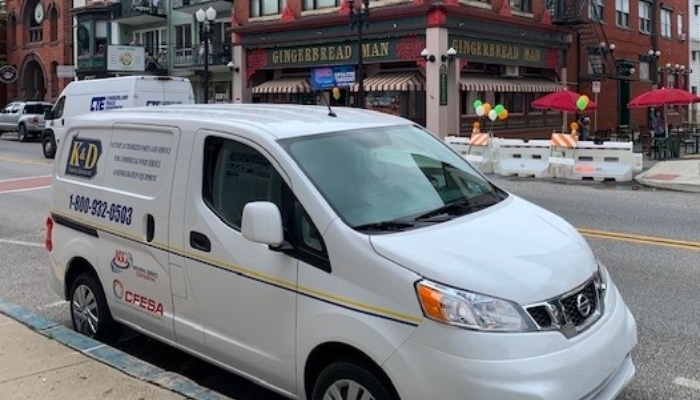 Why is there ice buildup in my walk-in freezer?
Ice buildup in a walk-in freezer can be caused by several reasons. Common reasons include a malfunctioning defrost system, which leads to ice accumulation on the evaporator coils, poor door seals allowing warm air to enter, and a clogged or malfunctioning drain line preventing proper water drainage during defrost cycles. Additionally, if the walk-in freezer is overfilled or if the temperature settings are incorrect, it can contribute to ice buildup. Regular maintenance and prompt repairs can help identify and address the root cause of the issue to prevent further ice buildup.
Why is my restaurant refrigerator louder than usual?
The most common cause is a buildup of dust and debris on the condenser coils, which affects cooling efficiency and increases compressor noise. A malfunctioning or worn-out fan motor, a loose component, or an issue with the condenser fan can also cause increased noise. Additionally, if the refrigerator is overfilled, the compressor may work harder, resulting in more noise. Regular maintenance and timely repairs can help identify and resolve the source of the increased noise to ensure the refrigerator operates quietly and efficiently.
How to sanitize my ice maker?
To sanitize your ice maker, start by turning off the unit and unplugging it for safety. Empty the ice bin and discard any remaining ice. Mix a solution of equal parts water and white vinegar in a spray bottle. Spray the interior surfaces, including the ice bin and ice maker components, with the vinegar solution. Use a clean cloth or sponge to wipe and scrub all surfaces thoroughly. Rinse with clean water and wipe dry. Plug the ice maker back in and turn it on. Allow the unit to make a new batch of ice before using the ice for consumption. Regularly sanitizing your ice maker helps maintain clean and safe ice for your beverages.