The Story of K&D
In 1945, just as the US was celebrating victory in World War II, two businessmen came together with a purpose. Bill Kraft and Spark Dixon partnered up to form K&D, a clock repair business. Repairing clocks in residential kitchens quickly turned into repairing residential kitchen equipment. As the business continued to grow, Bill sold his share of the business; Spark wanted to maintain brand recognition and kept the K&D name.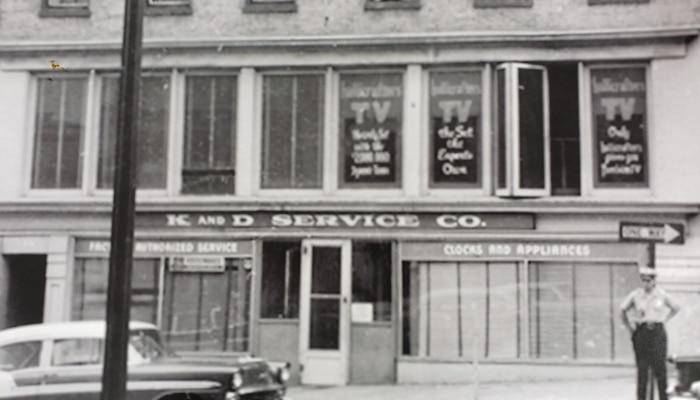 In 1964, with a desire to keep growing, the company took on its first ever commercial line and became a factory authorized service agent. After finding success in the commercial market, Spark further expanded his company by acquiring the service division of a Pennslulvanian utility company called PP&L. This allowed K&D to move into Scranton, Allentown and Lancaster, which set the tone for the future of the company as Spark moved out of residential equipment repair to focus solely on commercial equipment in 1971.
Nearly a decade later in 1980, Spark's niece and nephew became the second generation owners of K&D and in 1996 they expanded into the Williamsport market. At the same time, K&D founded its own refrigeration division to service everything from walk-in freezers to HVAC systems. K&D continued to cement its position as a dependable service provider operating under the mantra Fixing It Right The First Time.
In 2010, Spark's great grand nephew Dan Dibeler entered the business. Dan came from the financial industry and brought with him a fresh set of eyes which helped evolve the personality of this 65-year-old company into that of a start-up. That rejuvenated energy and focus helped K&D to expand into the Altoona market in 2015, taking the company's service territory further westward.
In 2018, Dan became the third generation owner of K&D. He acquired Pine Tree Food Equipment of Maine in 2019 and a year later, opened their first branch in New Hampshire.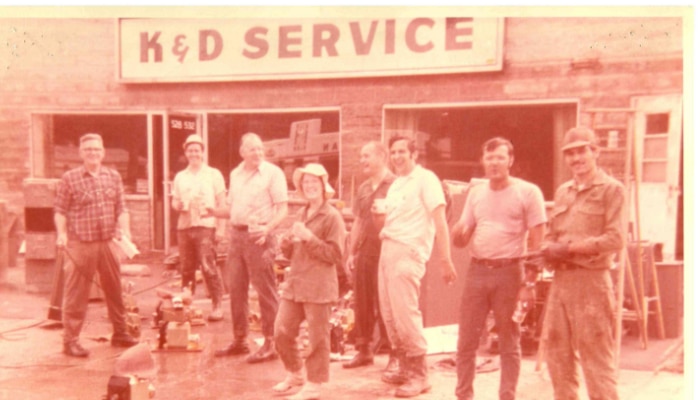 Pushing forward after the company's 75th anniversary, K&D continues to build a legacy as a family business not just for the Dibeler family but for every employee. Having weathered multiple recessions and a global pandemic, K&D has never laid an employee off for lack of work.
K&D remains loyal to its employees and its customers and will continue to shift with the wind to keep the fire alive. As we say here at K&D, one Spark started it all and now it is our job to fan the flames.