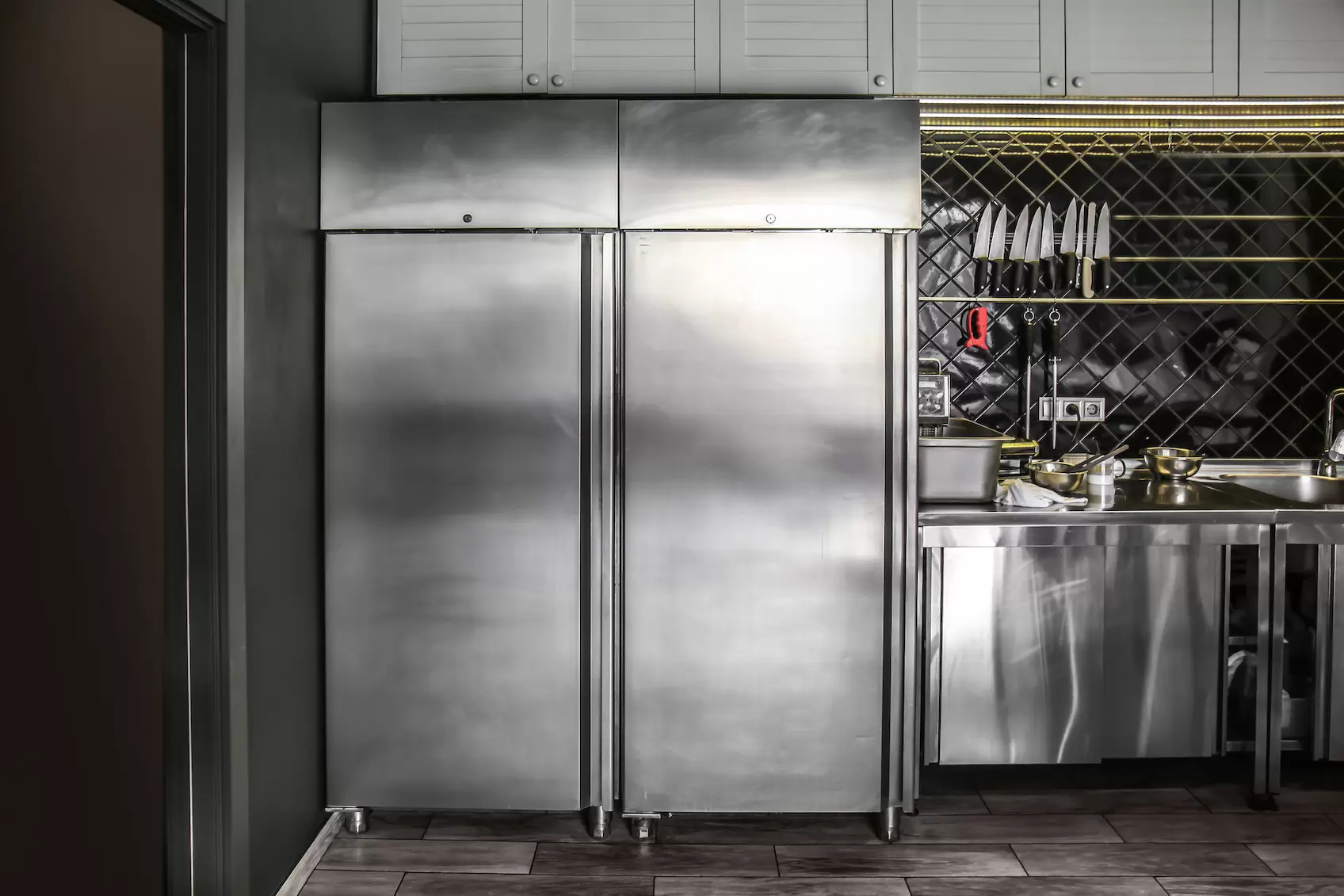 Caring for Your Commercial Refrigeration Equipment Now Ensures Lasting Success
Your commercial refrigeration is a major investment and one you want to make the most of for as long as possible. With how much demand is put on your equipment for daily operation, we recommend scheduling maintenance at least twice per year. No matter the make, model, or brand, K&D Factory Service offers preventative service and professional tune-ups to ensure long-lasting performance and many other great benefits!
How Maintenance Helps Your Commercial Refrigerator
Preventative maintenance is just as it sounds: a routine inspection to catch minor problems before they have a chance to turn into a major, costly repair bill. Having your commercial refrigerator tuned up by a professional comes with many other great benefits!
Extended System Lifespan –

With preventative maintenance, repairs as needed and routine cleaning, your commercial refrigerator can last anywhere from 10-12 years. Tune-ups address pending problems, no matter how small, so your unit can last for years to come. 

Better Performance –

If your system is well cared for, it won't have to work as hard to perform at peak efficiency. Having your unit maintained ensures that every component is inspected and deemed fit and ready to keep everything running smoothly without unwelcome surprises.

Fewer Repairs – When it comes to keeping your business running, you simply can't afford a breakdown or repair that impedes operation. Regular maintenance minimizes the risk of losing customers and hundreds if not thousands of dollars in food from a broken-down system.
What Does Maintenance Service Include?
During your maintenance service call, a technician will inspect the refrigerator from top to bottom. They'll ensure that it's clean and in working order, as well as implement any necessary repairs.
Depending on your unit, the technician will verify that all parts are functioning in accordance with the manufacturer's guidelines. They'll check and clean the condenser coils, hinges, door gaskets, filters, seals, refrigerant levels, evaporator system, and thermostat. If there's any buildup of grease or dust, the component will be cleaned to prevent overheating, overtaxing, and leaking.
If any parts need to be repaired or replaced, the technician will inform you of their assessment and make recommendations for the best solutions. After the unit is completely serviced and any damaged parts are fixed, it will be tested for proper performance.
Maintaining Your Refrigerator In Between Service Calls
Though preventive maintenance takes care of both major and minor problems, your commercial refrigerator still needs care in between appointments. These simple tasks can make a world of difference for your unit and keep your workplace safe!
Keep the Unit Tidy & Dry –

Scrubbing and wiping down the inside and outside of the refrigerator should happen weekly or biweekly. Be sure to soak the drawers when possible and remove excess moisture to prevent freezing. 

Clean the Condenser Coil –

You should always check your

manufacturer's manual

for specific cleaning instructions, but most recommend cleaning this component at least once every three months.  

Clean the Air Filters –

Too much dust and grease buildup impedes airflow and ventilation that prevents your unit from overheating. Air filters should be cleaned at least once every two months.

Clean Drain Pans & Tubes – At least once a month, clean the pans and tubes with soap and warm water or a vinegar solution to prevent drain clogs from sludge and slime.
K&D Factory Service is here to help your commercial refrigeration equipment run like new for as long as possible! We service Pennsylvania, New Jersey, Southern New York, Northern Maryland, and Delaware so you can have exceptional care no matter where you are.
Call us today at 717-236-9039 for preventative maintenance services that put your equipment first!