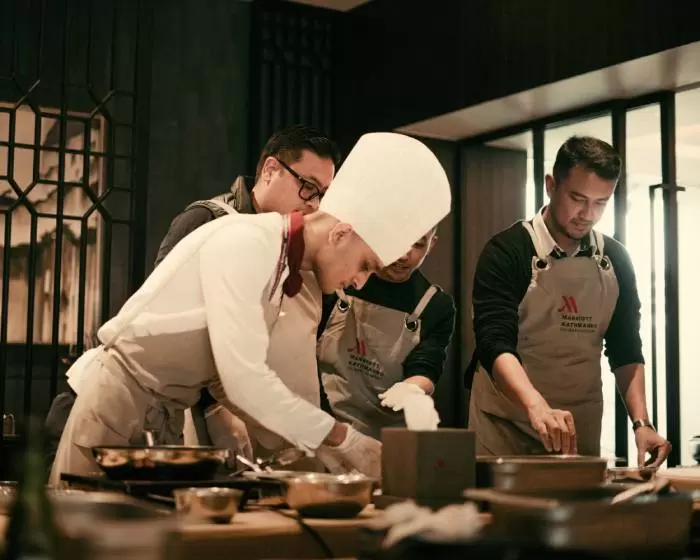 Don't Put Preventative Maintenance on the Back Burner
We get it. You're busy. No one would argue that running a restaurant is simple. It's more like juggling knives, where any small misstep can lead to a cascade of disasters. Your workday as a restaurant owner or manager is likely a fast-paced balancing act between keeping the back of the house running smoothly and the front of the house flawlessly clean and comfortable for the guests. 
With a hundred small (sometimes literal) fires to put out day after day, it's easy to understand why preventative maintenance for commercial kitchen appliances and regular inspections can fall by the wayside for many business owners. However, an ounce of prevention, as the saying goes, is worth a pound of cure. Our experts are here to describe to you a few ways that commercial kitchen appliance preventative maintenance can make a huge positive impact on your establishment's safety, productivity, and efficiency. 
The top problems that can be prevented with a little TLC from an expert kitchen equipment maintenance and repair company are detailed below: 
Slow Cook Times
One of the most common signs of a poorly maintained kitchen appliance is sluggish performance. When ovens or stovetops are not functioning to their full potential, it can cause food products to be undercooked or unevenly cooked. Your cooks have a full rail of tickets to get out ASAP and your guests are becoming impatient and dissatisfied with your service. 
This not only sets the scene for stressed-out employees and loss of future business, but it can also create a serious health hazard that could result in food poisoning. Regular maintenance such as cleaning, replacing parts, and checking for gas leaks will keep your equipment in proper working condition.
Reduced Functionality
When an appliance breaks down, it can have a direct effect on productivity. Time is money, and when you're running a business, delays caused by broken equipment can cost a lot of money and, in the worst cases, customers. When someone orders from your menu, the last thing they want to hear is that the item they've selected is not available due to malfunctioning equipment, or that they'll need to wait for longer than usual. 
Conducting regular checks and having minor issues repaired before problems become more significant is crucial to keep your kitchen running smoothly and maximizing uptime. One of the best ways to avoid these issues is to invest in quality kitchen appliances that are easy to maintain; it will save you cash and headaches in the long run.
Increased Energy Costs
Old or malfunctioning commercial kitchen appliances can be a massive drain on your energy bill. Faulty equipment can draw more electrical or gas power than it should, leading to unnecessary costs to the business. When looking to upgrade kitchen equipment, purchasing energy-efficient models can make all the difference. Energy-efficient equipment is a long-term investment that will yield savings for many years to come.
Commercial kitchen appliance preventative maintenance is a great way to catch minor energy-sapping problems that might go undetected by the inexpert eye for weeks or even months. Another key to saving money on your energy bill is calling a professional when you have commercial kitchen equipment problems. Attempting repairs in-house can lead to larger problems, so trust the experts to make sure your appliances are running optimally. 
Commercial Kitchen Fire Hazards 
You don't need us to tell you the massive loss and heartbreak that inevitably result from fires getting out of hand. The best you can do is to make sure you're covering your bases by keeping your equipment safe. 
Burned-out equipment poses a significant fire hazard in the kitchen. Cracks in glass lids, frayed wiring, and oil spills can all pose a considerable risk. Regular preventive maintenance will not only extend the life of your equipment but also protects your customers and employees from harm. Working appliances also reduce the chances of kitchen accidents and injuries.
Costly Repairs vs. Planned Maintenance
The typical restaurant runs on notoriously thin profit margins. Naturally, the last thing you want as a business owner is to be hit with unexpected expenses due to breakdowns of your kitchen appliances. When kitchen equipment is damaged, repairs can be costly and add up over time. By performing regular maintenance on your equipment, you can detect issues early on and avoid expensive mistakes down the line. 
In fact, it is estimated that companies can save between 12% and 18% by using preventive maintenance over reactive maintenance. Each dollar spent on preventive maintenance saves an average of $5 later on.
A professional kitchen equipment repair and maintenance company will thoroughly check each component of your kitchen appliances and make sure they are functioning correctly. They'll even schedule your regular preventative maintenance appointments for you, so you're free to run your business rather than worry about staying up to date. 
Contact K&D For Top-Quality Inspection, Repair, & Maintenance of Your Commercial Kitchen Appliances
Performing regular planned maintenance on your kitchen machinery can prevent costly breakdowns, increase equipment longevity, and reduce the risk of fires, food-borne illnesses and injuries. Therefore, regularly maintaining electrical and gas equipment is essential to protect your business's reputation, your staff, and your customers' safety and well-being.
Whether you're having commercial kitchen equipment problems or simply want to prevent future ones, make the wise choice and call K&D Factory Service at 717-236-9039 today.