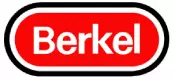 Berkel has supplied consistent, reliable food service equipment to chefs for over 100 years. Berkel produces foodservice slicers, vacuum packaging equipment and food processors. K&D Factory Service stocks parts for all Berkel products including:
Slicers
Vacuum Packaging Machines
Food Processors
And More
Call K&D Factory Service to learn more about our installation and repair services.